AWANA Club will be held throughout the school year on Sunday nights from 5:15pm until 6:45pm.
Ready to

sign up

for
AWANA!?
_________________________________________________________
Awana 2022-2023 will start September 11th!
We hope you will join us. Please contact the church office for more information about signing-up!
COVID-19 Information:
This year, until further notice, we will not be taking any special COVID-19 precautions. Students may wear a mask if they wish, but they will not be required. As always, if your child is ill, especially with COVID-19 symptoms, please do not attend until they are no longer contagious.
__________________________________________________________
What is Awana?
Awana is an exciting opportunity for children and youth to benefit spiritually, mentally, physically and emotionally from each weekly meeting. The heart of Awana is its biblical stand that stresses the preeminence of the Words of God. The scripture verses on salvation and Christian growth are the core of all the Awana achievements. Through Awana, children can develop their social skills such as sharing, listening and relating to others. Through achievement and awards, children will gain a sense of accomplishment that leads to future successes in all areas of life. As the global leader in child and youth discipleship, Awana gives children the opportunity to know, love and serve Jesus, no matter their background.
How Much Does Awana Cost?
Awana costs $0.50/session per student and books and uniforms must be purchased separately (normally a yearly purchase for books). However, for those with financial need, we have scholarship funds available, no one will be turned away due to an inability to pay. Please contact the church office and speak with Pastor Phillip for more information on scholarships.
Mark your calendar, get out those uniforms and
awards, Bibles, handbooks, and bring a friend on
over to Valley Baptist Church!
Fun & Games – Prizes & Awards
CUBBIES:

Preschoolers 4 – 5 years old
SPARKS:

Kindergarten – 2nd grade
T&T CLUB:

3rd – 5th grade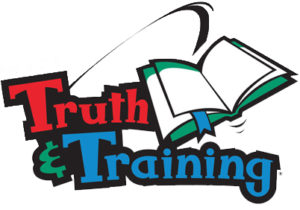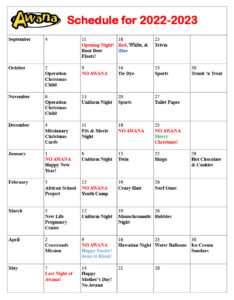 *Please contact the church office at

928-782-1259 for more information on Awana