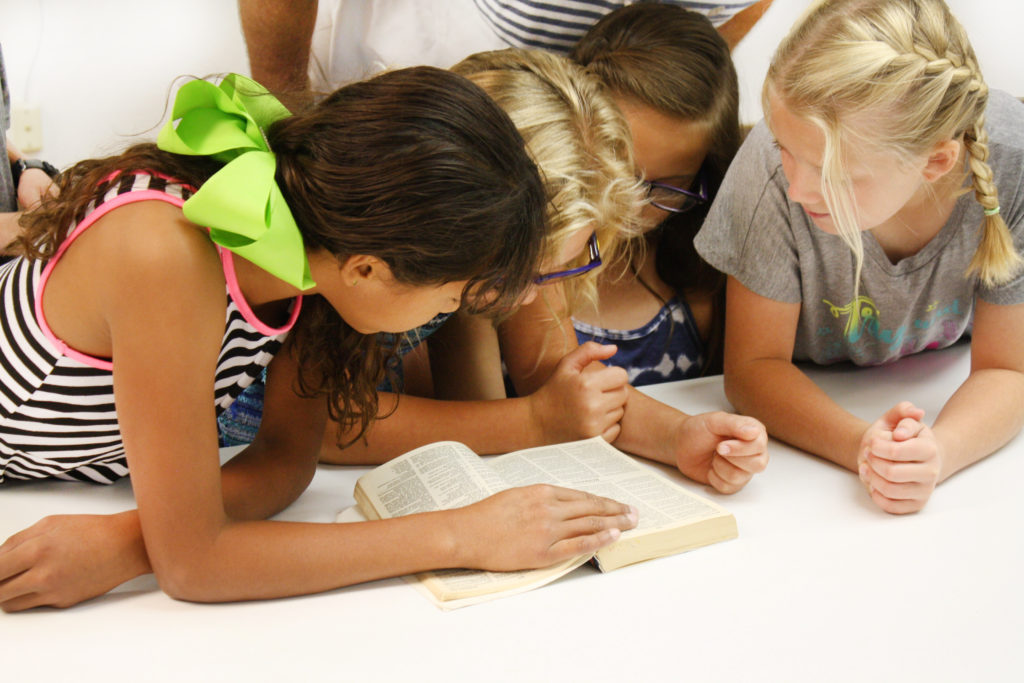 Kids are a valued part of God's kingdom
We desire to train children according

to God's word. Loving childcare is provided for infants
through 5th grade students during Sunday School and Sunday morning services. Valley Baptist
Church seeks to provide an inviting, comfortable, and exciting atmosphere for families to raise
their children together within the family that makes up the church, the body of Christ.
Sunday School: 9:15–10:15
The nursery is open during this time for babies and toddlers.
Sunday School is temporarily not being offered, but we plan to start again soon!
Our Sunday School curriculum is geared toward different ages, but the topics will be consistent throughout all Sunday School classes, even our adult class. This will allow you to share and have a conversation about what you learned as a family.
The nursery is open during this time so parents can enjoy fellowship and learning with their peers.
Potty-trained through 1st grade
We will be learning through stories, games, and crafts.
2nd and 3rd graders
Led by Ms. Pam, this fun group is packed with Bible learning and hands on activities.
4th and 5th graders
Led by Ms. Laura, this class learns about the Bible through memory work and fun competitions in class.
The nursery is open during this time for babies and toddlers.
During our main worship service, children have the option of attending a class geared more toward their age group. Class for potty-trained toddlers through kindergartners begins at the same time as the main worship service. First through fifth graders join the congregation for the beginning of the worship service and are dismissed from there to go to class.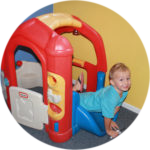 Potty-trained toddlers through kindergartners
will meet and continue their learning in a hands
on fashion. We enjoy Bible stories, crafts, and fun
playtime with our friends. They will also be able
to enjoy our outdoors playground.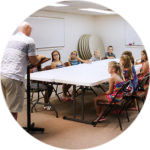 Children who are in grades 1
st
– 5
th
will meet in our youth room to learn more
about applying Biblical principals to their lives.
It is a time of fellowship and fun!